A seat reservation at the ticket office is not that easy sometimes
If you don't reserve your seats, you can't take a seat in the reserved cars, even if you have a Japan Rail Pass. In such a situation, you can only take your seat in the non-reserved car.
For the holders of a Japan Rail Pass, a seat reservation is only possible at the ticket offices (Midori no Madoguchi). Maybe many international tourists  avoid making a reservation, because it is not that easy sometimes.
Why it is not that easy? There often is a long waiting line at the ticket offices and the staff can sometimes not completely understand what you are saying. 
With our tips, you can maybe book your seats more easily.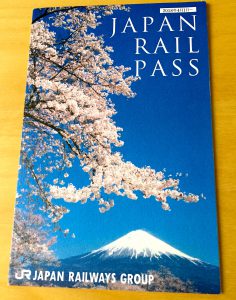 In the international airports
For the following situations, we recommend to book your seats at the ticket offices in the international airports.
holiday seasons in Japan & Olympic season
seats of some special trains (ex. Sunrise Express, Yufuin no Mori)
In airport, you can relatively easily find the ticket offices of JR. It is often very crowded, but the staff is accustomed to dealing with international tourists. After exchanging your Japan rail pass, you can reserve your seats here. 
It may be a disadvantage, because after arriving in Japan, some of the tourists are suffering of jet lag and are very tired, so it would be hard in such conditions to wait in a long line...
In big stations there are some ticket offices
If you've already exchanged your Japan Rail Pass, you can reserve your seats anywhere there are the ticket offices.
At some big stations like Tokyo station or Shinjuku station there are some ticket offices.
Some of them are crowded, but there are many counters, so you hopefully do not have to wait that long. Early morning (8:00-10:00), evening (after 18:00) and weekends are maybe more crowded, so we recommend to avoid such times and days.
The ticket offices in small stations
It maybe is a big advantage that there often is no long line at some ticket offices in small stations. Maybe it would  not be necessary to wait that long, but there is another problem.
The staff at such small offices is sometimes not accustomed to communicating with international tourists, so it takes much more time than you would expect. Language is the largest problem here, we think. Hopefully reading the following part will help you.
An easy solution for a language problem
Not every person in the ticket offices can understand what you say. Especially at the small stations, the staff has not that much experience with international tourists. We say, give up explaining in Japanese!
We recommend to show your train schedule on your smart phone or a printed one instead. It does not have to be a Japanese version, an English version is no problem. The most important thing is that your wishing way is correctly shown. There are some stations with the same (or similar ) name, so showing the search result avoids such misunderstanding. Furthermore, the staff at the service centre can easily understand your wished route.
We recommend to use this website.You can search a way to your destination without using Nozomi or Mizuho.

The information on your reservation you should pay attention for
Date and departure time
Number of tickets
The most important information surely is the date. Usually, the staff selects English for the language of your seat reservation, but we also sometimes got a Japanese one at the office in the small stations.
If you receive your seat reservation as a Japanese version, you have to check the date carefully.The following seat reservations were for the 13th of July. If your wished date is the 3rd of April, it shows 4月3日.
If more than 2 people travel together, you have to check the number of tickets. Especially, if you travel with your kids, you have to check the small black icon 小. 
On a child's ticket, you can see this mark.