The Inaniwa udon from Akita is very elegant!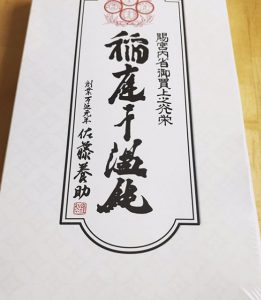 If you are planning to travel Akita, it is worth buying this Inaniwa Udon by Sato Yosuke.
We've already eaten some kind of Udon, like Sanuki, but this Udon from Akita is really different.
Noodle soup must be bought too
We recommend to buy the original noodle soup by Sato Yosuke too.
Surely, it is also possible to buy Japanese noodle soup at an asian food market, but for this special Udon, the soup must be special too.

Ask the staff how to cook the Inaniwa Udon
It is the most important thing that you really understand how to cook this Inaniwa Udon. We've really carefully cooked according to the information. What we can still remember, are following:
Cook with plenty of boiled water (100g of noodles need 1 litre of boiled water)
Around 3 minutes (

ask

 staff when buying) of boiling with strong fire
Don't add cold water during boiling, even when water is going to spill out, instead, the fire should be weakened
You can see the changing of the noodle, they gradually become transparent. After boiling, the noodles should be put in cold water and washed.
This website should be a big help when cooking.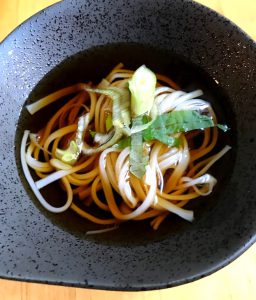 Eat these noodles as simply as possible
After boiling, the Inaniwa Udon looked amazingly beautiful! White but transparent and the noodle was so thin.
We recommend to taste this Inaniwa Udon as simply as possible so you can understand the difference between other Japanese Udon noodles. Very elegant and light, this udon has a beautiful taste.