A standard Japan Rail Pass or Green pass?
Maybe you know that there are 2 types of Japan rail pass, Green pass (first class) and standard (second class).
Surely the Green pass is more expensive, but the seats in the green-cars are more comfortable. Is the advantage of the Green Japan Rail Pass only that?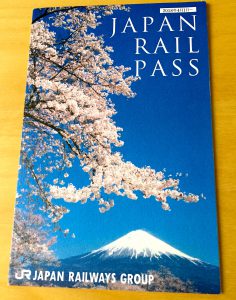 If you are going to travel in a high season, we recommend a green pass
Do you know that it is very hard to book your seats in Japanese holiday seasons (see the list below)? Japanese people want to get back to their home town alone or with their family for the Bon festival or New Year's celebration, most of them using trains, especially non-reserved cars were overcrowded with such people.
If you are planning to travel Japan in such time (Actually, we recommend to avoid traveling Japan in such time), we recommend to buy the green Japan rail Pass.
With a Green Japan Rail Pass, you can reserve your seats not only in the first class, but also in the second class. Keeping your seats is very important during such holiday seasons, with your Green Japan Rail Pass, your possibility gets doubled.
Don't forget, it would really be better to reserve your seats just after arrival in Japan. Without reserving seats, you can't take a seat in the first class, even if you have a Green Japan Rail Pass. Only taking seats in the non-reserved car is possible if you don't reserve your seats at the service center (Midori no Madoguchi). We hope you can keep your seats.

List of Japanese long holidays and school holidays
Please keep in mind that we generally do NOT recommend travelling during the general long holidays in Japan (see below). During school holidays, it would be much more crowded than usual, but if you have a Green Japan Rail Pass, you can maybe keep your seat.
General long holidays in Japan
New Year's celebration 01.01-07.01.
Bon festival around 15.08.  3-5 days
School holidays (start date and end date are inaccurate,  they depend on the calendar)
Spring holidays 25.03.-07.04.
Summer holidays 20.07.-31.08.
Winter holidays 23.12.-07.01.