Handmade mask's rubbers are uncomfortable, they hurt your ears sometimes...
In our city, we have to wear a mask when we use public transport starting next week.
We already made some hand towel masks, but one problem still remains. 
Recently, we used shoulder straps from swimming wear and hair bands. For adults, they are OK, but for our child it is very hard to wear, because masks with hair bands hurt his ears.
Making a mask rubber using pantyhose?!
We researched in the Japanese internet again and found interesting info about "making a mask rubber using stockings (pantyhose)". We tried it!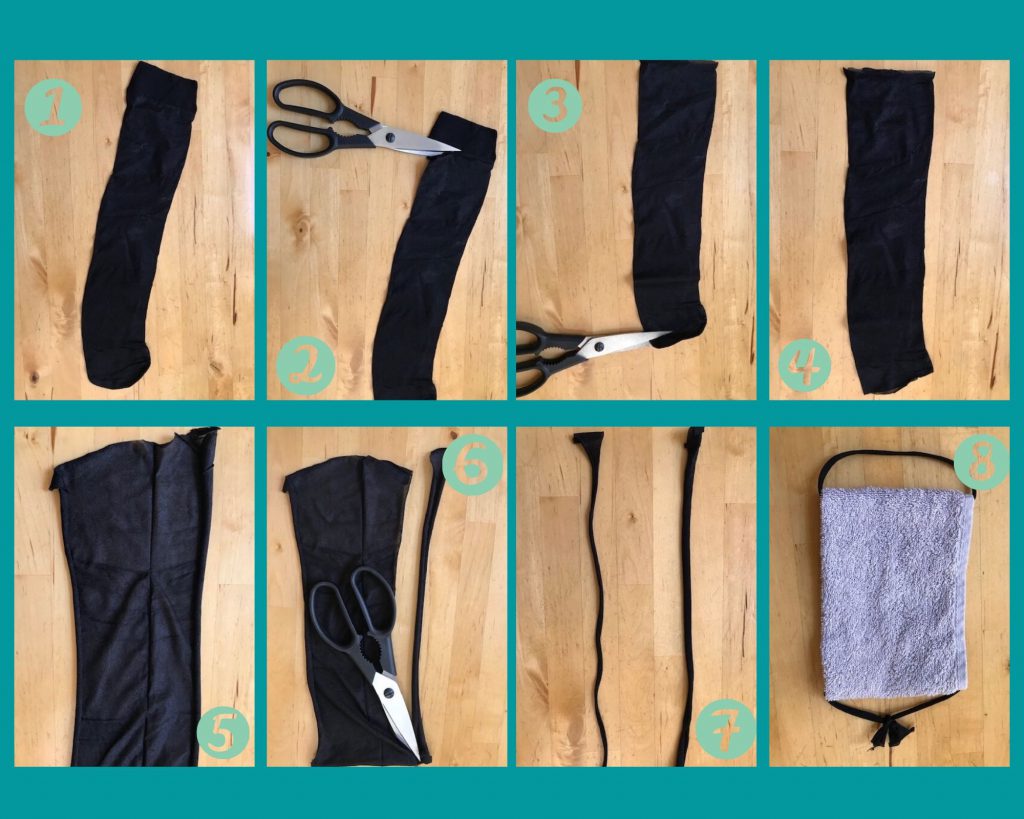 We used stockings as in the image above
Cutting out the upper thicker part
Cutting out the toe part and the bottom
Pantyhose becomes a rectangle shape
After stretching from the right and left, both sides are rolled.
Cut it lengthwise
The width of the left side is 3cm, the Right is 4cm,

if you cut too narrow, a band looks ugly

.
Finished!
You can connect both ends of one piece of string into a loop and use it as a rubber band for a towel mask.
The most comfortable mask rubber ever!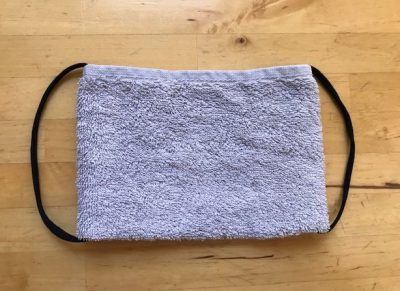 Our child tried to wear this mask and he is very satisfied with the comfort.
For us, the pantyhose rubber is the most comfortable handmade mask rubber ever!