We tested the Super hotel in Hirosaki, Aomori
We got off the Resort Shirakami at Hirosaki station, because we wanted to test the Super Hotel here. According to a website, this hotel seems to be very clean and brand new, but the price was too low compared to such a good quality, so we had to test it!
At the check in, you get no key, but a secret code
The Super hotel in Hirosaki was really modern and new and it has a very smart system, after paying by the reception, you can select a pillow and a pyjama at the space near the elevator. 
To open the door of your room, you have to input your code which you get by reception.
Your child will enjoy your super room
We booked a super room which has a 150cm wide bed and a single bed above the wide bed. The photo we took is not that good. See here.
Our room was very clean and our child was so happy with such a loft bed. There was a bath room, small but good enough for our family, and everything in our room was brand new and clean.
The breakfast buffet was so good!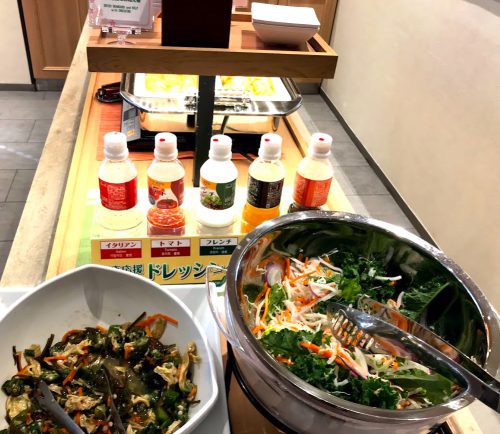 The concept of the Super Hotel is LOHAS, so there were many vegetable dishes available at the breakfast buffet. They looked really healthy and fresh and you can taste specialties from Hirosaki. If you want to see more photos click here.
There was real butter at the breakfast buffet!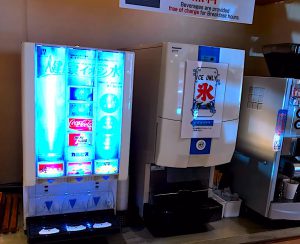 At the breakfast buffet, not only soft drinks but also coffee specialities were available.
It surprised us, that next to the bread, real butter was available at this breakfast buffet! We've already experienced many breakfast buffets in Japan, but there was usually only margarine in the business hotels.
The breakfast area was also very clean and brand new, we could enjoy our breakfast in the sunny dining place.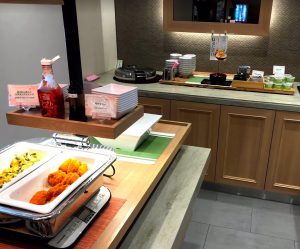 You can enjoy a hot spring in this hotel!
This hotel has a hot spring, so you can take a bath in a large public bath. Just pay attention for the time schedule, there is only one bath, so women use and men use are separately scheduled. The bath was not that large and maybe it would be crowded at a certain time, but it worth to try it. See more photos here.
8100 Yen for 2 adults and 1 child?!
The price was really unbelievable, only 8100 Yen for 3 people (2 adults & 1 school child), and the breakfast is for free.
We could take a hot spring and enjoy a healthy breakfast, and everything was clean and new in this hotel. Hell, it is really super!
If you don't need your tooth brush, bring it to the reception.
The concept of this hotel is LOHAS, so if you help this concept, you can get a small gift.
We use always our own electric tooth brushes during our travel, so we returned unused tooth brushes in our room at the reception, so we got little gifts (see below).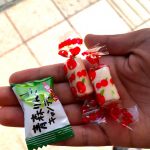 2 different apple candies from Aomori!  
How to book a room in the Super Hotel
Super Hotel is a hotel chain, so you can maybe find a hotel where you want to visit Japan here.
Not all hotels have a natural spa or a hot spring, you have to check the information if you want to find a possibly suitable hotel for you. The breakfast buffet is free in most Super hotels, but it is necessary to pay an additional fee for your breakfast in some premium Hotels.