The capital city of Hokkaido
Sapporo, the biggest city in Hokkaido has many charms, nature, foods ,etc.
Sapporo is beloved by Japanese people  as a travel destination. There are really much good restaurants and foods. The nature here is astonishing too.
Living in Sapporo is maybe very comfortable, there is almost anything,  dynamic nature, delicious foods and more.
Winter in Sapporo is very cold, but hot foods like Ramen keep you warm. Shopping in winter is not so bad, Sapporo has some shopping arcades and a large underground city.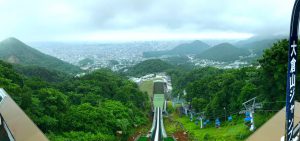 The Okurayama Ski Jump Stadium is also known as the Okurayama-Schanze. For the Sapporo Olympics in 1974  the main venue of the ski jump was here. You can ride the lift like a ski jump player and enjoy the wonderful view from the top.
The Tanuki Koji is the big shopping arcade in Sapporo. The Pole town and the Aurora town are connected to the main area of Sapporo. You can enjoy your shopping regardless of weather. There are also some very good restaurants here.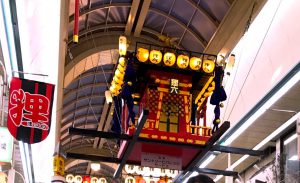 You can buy cheese tarts of Bake not only in many big cities in Japan but also in some foreign countries. The start of this trend sweet was in Sapporo. You can taste the original cheese tarts of Kinotoya here in Sapporo.