Nature and hot springs with the view of Mt. Fuji
Nature, Excitement& Relaxing with the view of Mt. Fuji
From Shinjuku to Hakone-Yumoto it takes 1 hour 15 minutes. Here you can see what you imagine about typical Japan before your travel. 
Maybe Hakone is the city what most international tourists imagine of Japan. Lake, mountains and hot springs with the view of Mt.Fuji.
You can visit some major nature landscapes in Hakone. Owakudani is one of the high lights of these spots. The active volcanic zone is here. You can try here some specialties, like black egg or black soft ice cream.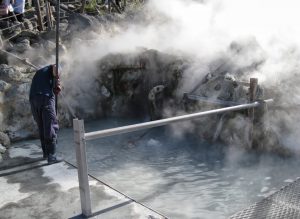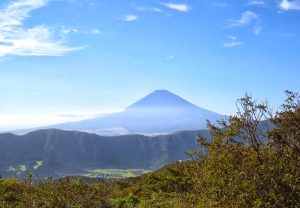 On sunny days you can see the beautiful Mt. Fuji from many spots in Hakone.
With the Hakone free pass you can ride almost all of the public transport systems in Hakone. Not only Hakone tozan train (mountain train) but also the cable cars and ropeways. The pirate cruising ships look outstanding on the Ashino lake. You can ride it with this pass too. If it is your first visit in Hakone, we recommend to buy this free pass strongly.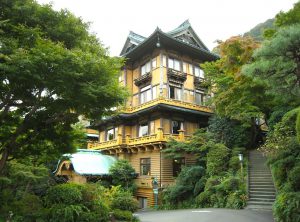 The Fujiya Hotel is one of the most beloved hotels by international celebrities in Hakone. It is closed now because of the renovation. But you can have lunch at the Kikka sou, annex of this hotel. The Kikka sou was the former villa of imperial family. Only 2 groups or pairs can book the private bath at this villa.
If you have no problem with the Japanese foods, we recommend to book a accommodation with a dinner option. You can enjoy the beautifully garnished Japanese cuisines there.