The rice bowl with beef steak in Hakone from Solitary Gourmet
Kodoku no Gurume (Solitary Gourmet) is a famous tv program in Japan. The main character is Goro Inogashira, he visits many places mainly in Japan during his work as a business man. During his visits he is always very hungry and looking for the best restaurant which matches what he wants to eat at that moment. 

Difficulties within eating this rice bowl with beef steak
For eating this rice bowl with beef steak, you should solve some problems. 
The first difficulty is reaching this restaurant. Also Japanese people have this difficulty so it could be very hard for the international tourists.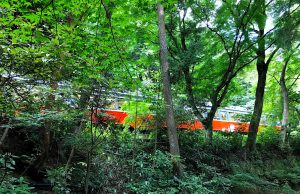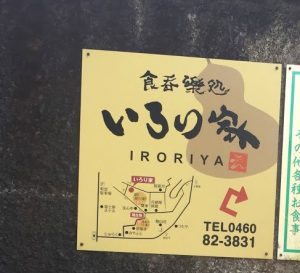 If you find this sign, you are very near to the goal. On the way to the restaurant you feel sometimes unsure, the main character of Solitary gourmet was also confused.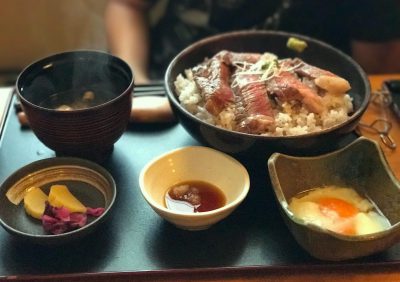 The second difficulty is to reserve your seats. If you want to visit Iroriya, we recommend strongly to book your table. Because of Solitary gourmet this restaurant is very popular. 
Sometimes the beef rice bowl is not available any more at lunch time. But reservation is very hard for the international tourists, because the restaurant has no email address, there is only a phone number on its website. You can wait in the line. But 30 minutes before the opening hour many people are already waiting. 
Maybe you can try to book your table in Japanese on the phone. Or you can try it in English,  the staff of this restaurant maybe understands English very well…