Economy class from Austrian airlines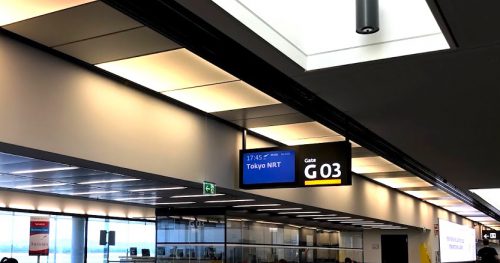 We are just about to get back from Japan. We used Austrian airlines this time. We've already used this airline to Vienna this year and the image of this airline was very good, so  we had a lot of expectations from this flight to Japan.

The seats in economy class were OK and entertainment offers were good too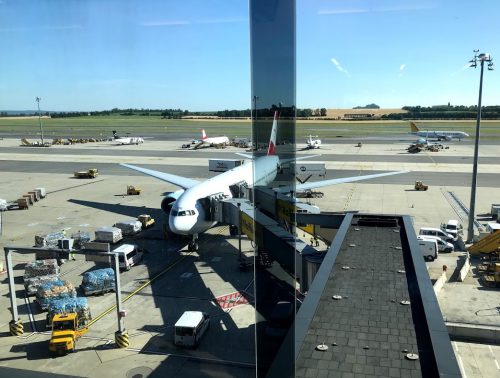 Because of a discount action, the price for the ticket was very low.The seats in the economy class were good enough for this fare. Audio services were also very good. Many of the latest blockbusters and movies for kids were available. Before the flight, we could also download some magazines, newspaper as e-books. 
Only 2 meals for the entire 12 hour-flight
We can recommend this airline especially for those who are on a diet. The flight from Vienna to Narita takes 11 hours and the return from Narita 12 hours.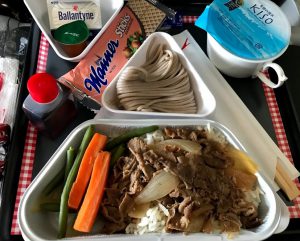 During such a long flight, there were only 2 meals in the economy class. The photo above is the first meal on the flight from Narita to Vienna. 
After this meal, we would get our second meal 1.5 before hours of the arrival in Vienna. The second meal was served as a breakfast (The time in Vienna was afternoon and time was in Narita night) and it was even more simple than first meal, pasta, bread and small muffin.
The quantity of the meal maybe not not good enough. So if you are NOT on diet, we recommend strongly to bring some food for your flight using Austrian airlines in economy class. We had already lunch at Narita airport, but if we would not have eaten any lunch, we could starved.
During the flight you can get enough to drink, even Almdudler is available. If you are hungry and have not brought anything to eat, you can only get little snacks.
Other passengers were well prepared. They bought some sandwiches and snacks they probably at the Narita airport convenience store. The foods from the convenience store maybe even taste better than the meals in the economy class.
Except for this problem, we were totally satisfied with the service of Austrian airlines. For such a low price, we can accept small portions of meals. It is possible to order extra food before your flight, so it probably is a good choice to do that.