It is impossible to ride the kyushu shinkansen Mizuho using a rail pass
The Japan rail pass is a very useful thing if you want to visit many places in Japan by train.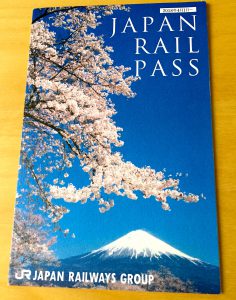 But there are some exceptions, one of them is the Kyushu Shinkansen Mizuho. Instead of Mizuho, you can also travel Kyushu with the Kyushu Shinkansen Sakura using your Japan rail pass. 
Sakura or Mizuho? What's the difference?
The Sakura uses the same N700 series, so the difference is only the amount of stops.
It takes just few minutes less than 2.5 hours from Shin-Osaka to Hakata riding the Mizuho, but the Sakura can also reach Hakta in around 2.5 hours. It is just a slight difference.
But if the distance is longer, the Mizuho can reach the destinations more quickly. For example, to get to Kagoshima chuo station, the Mizuho only needs 3 hours 41 minutes from Shin-Osaka while the Sakura needs 4 hours 5 minutes.
For Japanese business men that have strict time schedules, the Mizuho is good, but for us the Sakura that we can ride using our Japan rail pass is good enough.