The red bullet train with Ferrari look, Akita Shinkansen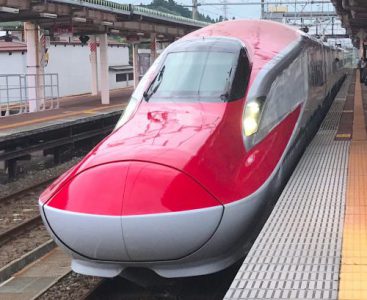 Shinkansen with Ferrari look? Sure, it was designed by
Ken Okuyama
, the designer of  the "Enzo Ferrari".
Through beautiful rice fields and amazing nature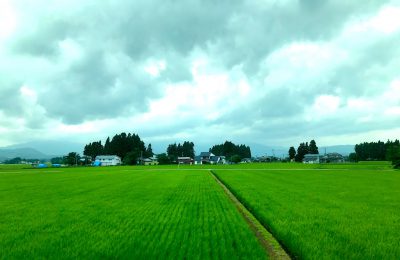 The Akita shinkansen is operated from Tokyo to Morioka in Iwate together with the Hayabusa, their highest speed is 320km/h. From Morioka Akita shinkansen is separated from Hayabusa and it runs as a "mini shinkansen". It means its speed is depressed to max. 120km/h. Normal Shinkansen drive on private rails, but mini shinkansen share rails with other local trains.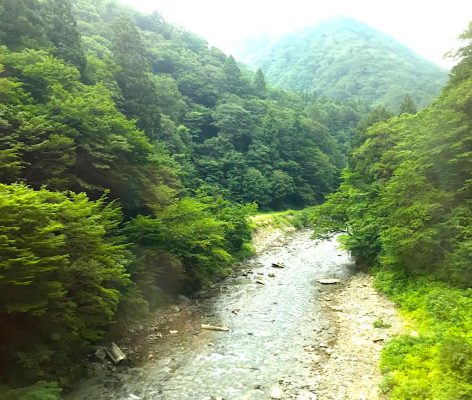 If you visit Japan for the first time, you would hardly think of visiting  Akita. But if you want to spend your time in Japan peacefully, Akita and other places in Tohoku are good choices. Please check other posts about Akita and Tohoku.
How to ride Akita Shinkansen with Japan Rail Pass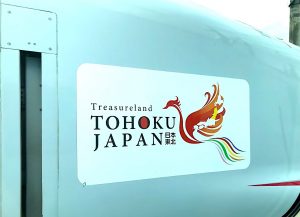 It is good to know that you need a seat reservation to ride on the Akita shinkansen.
If you want to visit Akita, Kakunodate or Tazawako, your seat is automatically reserved in the Akita Shinkansen, but if your destination is, for example, Sendai or Morioka, it is not that easy. You should clearly explain that you want to reserve your seat in the Akita Shinkansen when making a seat reservation at a service centre.
If your destination is not Tohoku and only you just want to go on to this Shinkansen, you can reserve your seat from Tokyo to Omiya (30 minutes from Tokyo), or it is also possible only watching the train outside from the platform in Tokyo.