A tram is running near Shibuya
Do you know that the Arakawa line tram in Tokyo is not the only still operated tram in Tokyo? Another tram is operated just close to Shibuya, it is the Tokyu Setagaya line.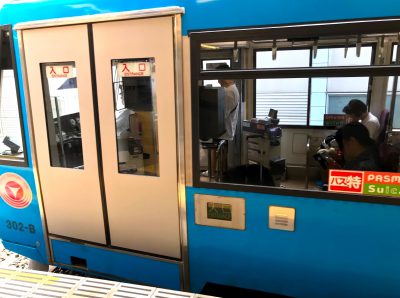 This tram starts from Sangen-Jaya station and goes through the Setagaya ward until Shimotakaido station.
There are many spots along the Tokyu Setagaya line
Because the heroine from "Tokyo Girl" started her Tokyo life in Sangen-Jaya, we wanted to ride this line. But there are really many amazing spots along this line. You can hardly believe that this area is very close to Shibuya.
We could only visit one spot, but if we have had enough time, we would have visited more…