Japanese high quality towels from Imabari
When we got an Imabari towel as a gift, we were totally surprised with its quality. The towel was amazingly absorbent and dried very quickly.
We wished to buy some Imabari towels as a souvenir, but we had no chance to do so. But then, the unexpected occasion came on Shodoshima.
Imabari towels with a relief for the wallet from Shimamura
Because of the perfect weather for swimming, we decided to visit the Kashima beach. Before swimming, we visited the Shimamura on Shodoshima to buy some necessary things for swimming. At this shop we found the Imabari towels!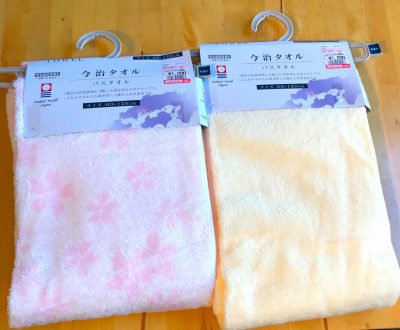 The price was surprisingly low, one towel (60cm x 120cm) cost only 1200 Yen.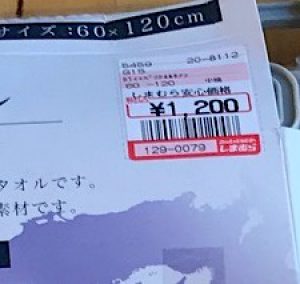 Shimamura is one of our favourite clothing retailers in Japan. But there are other things available than clothing, all for reasonable prices.