If you traveled with your kids with the Shinkansen, we recommend to buy
SHINKALION
as a souvenir for Kids.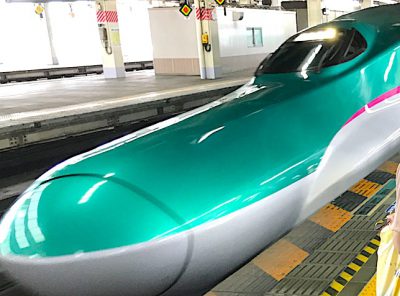 This is a Shinkalion toy of the green bullet train "Hayabusa E5". As a train toy, your child can surely have lots of fun, but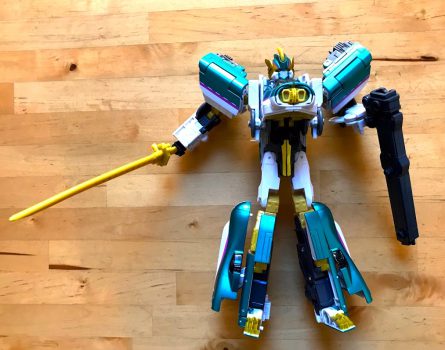 it can be transformed into the Shinkalion!
This Shinkalion E5 is the main robot in the Shinkalion anime series.
Did you visit Akita by riding the Akita Shinkansen E6?
Then the Komachi is the one for you.
Almost all real Shinkansens have a Shinkalion. Collecting many models makes the eyes of children glow, but it horrifies their parents…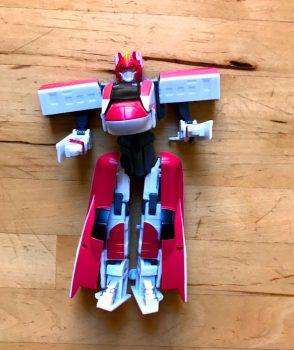 For Japanese Kids, SHINKALION is already out of fashion?
In 2018, we could easily buy some SHINKALION toys, because the anime series was still broadcasted and the popularity of SHINKALION was very high under the Japanese kids.
But after ending of broadcasting, some kids of our friends in Japan said that "Shinkalion is over, it's already uncool!". In Japan, most anime series for kids end in a year. When a new one starts, the old one quickly goes out of fashion… Maybe for Japanese Kids, SHINKALION is already over, but for kids who visited Japan, SHINKALION will be a something special which will make them never forget their train travel in Japan. Now, there are not that many SHINKALION toys in the shops, so collecting all models is not that easy, but it's good for the  parents.