Ferry from Shodoshima to Okayama
We had to leave Shodoshima, it was very sad that we did not do enough time on this amazing island.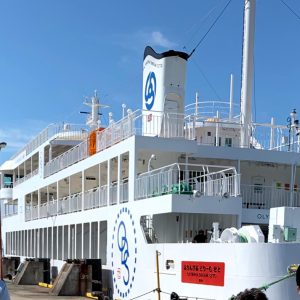 Bye bye Shodoshima, we'll come back again someday!
It was really amazing to spend time in Shodoshima, we should plan our schedule better for our next visit in Shodoshima.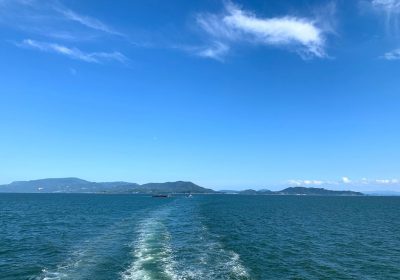 The tv program "Japan from above" inspired us and we wanted to visit more spots like the Kankakei Ropeway. 
If you want to visit Shodoshima, you should take more than 3 days at least, it is really worth to stay here longer.
Is this ferry specialised for kids?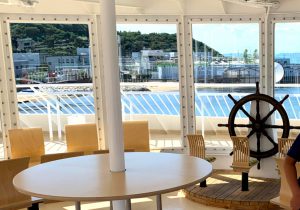 This ferry to Okayama was brand new, there were many functions for kids.
It takes 70 minutes from the Tonosho port to the Okayama port. Kids can have really fun on board.
The Chuggington bus goes to Okayama station from the Okayama port
Arriving at the Okayama port, the Chuggington bus welcomed us. With this bus, we could reach the Okayama station directly.