What does this curry powder return to us for a favour?
We found this seasoning with a strange name at a KALDI in Japan.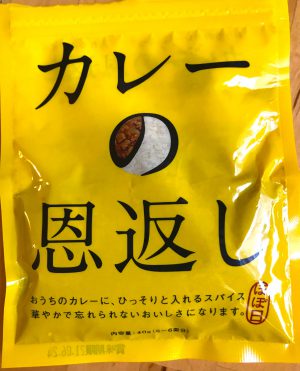 The name of this seasoning is "Curry no Ongaeshi", which means that the curry returns a favour.
We were really confused, why should the curry return the favour ?
How to use "Curry no Ongaeshi"
When we cooked Japanese style curry, we remembered this seasoning with a  strange name.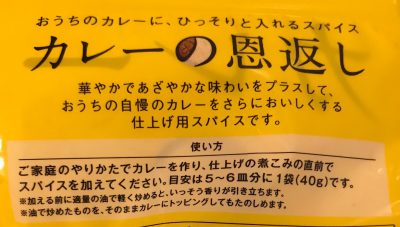 When we checked the info about how to use this seasoning, we doubted what we saw.
Please add this seasoning just before the final cook, one pack of this seasoning (40g) is only for 5-6 servings of curry.
We already had 12 servings curry in a big pot…But we found another information that if you  fry it with oil, you can use it as a topping for your curry.
It was a last resort for us.
What did this curry powder return to us?
The seasoning looks like this.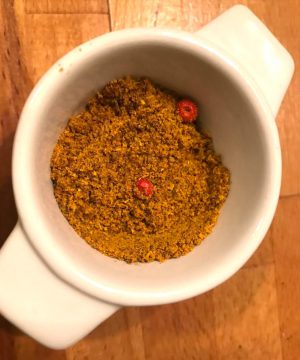 After frying it with oil, it had more aroma.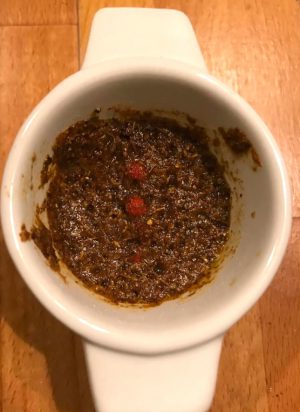 We ate our Japanese style curry by adding this special seasoning.
Hmm, it is hard to say anything about this… Surely when we added it on our curry, it tasted more spicy. But this taste was not what we expected from Japanese style curry…
In our opinion, Japanese curry tastes good enough without this seasoning, so this powder did not return anything to us.