In spite of raining, we started our sightseeing tour in Tonosho town
After dropping off our luggage at the hotel, we started our sightseeing in Tonosho town.
The maze town is a famous spot in Tonosho town and there are some art galleries and cafes here.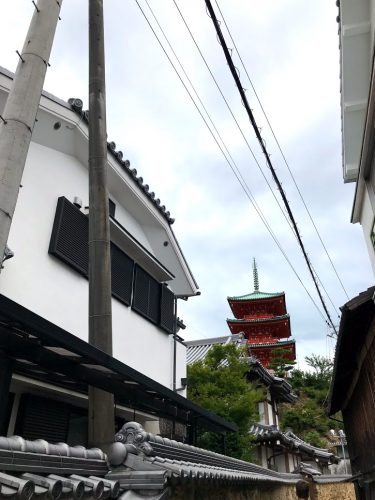 You can get more information about the maze town at the information centre.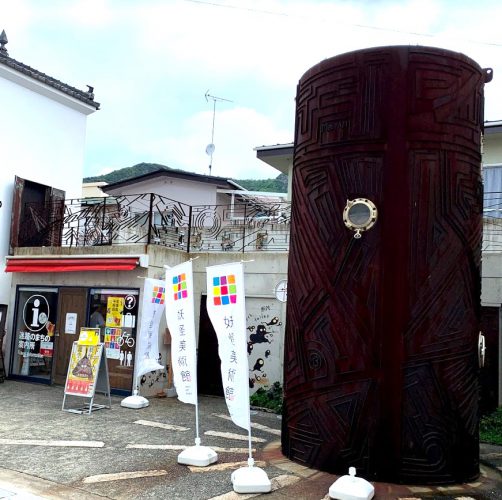 The maze town is a really impressing spot, so you can feel like traveling into the past.  Due to the bad weather on this day, we could not take that much time here. 
The narrowest strait in the World
Near the maze town, you can easily access to the narrowest strait in the World, the Dobuchi strait.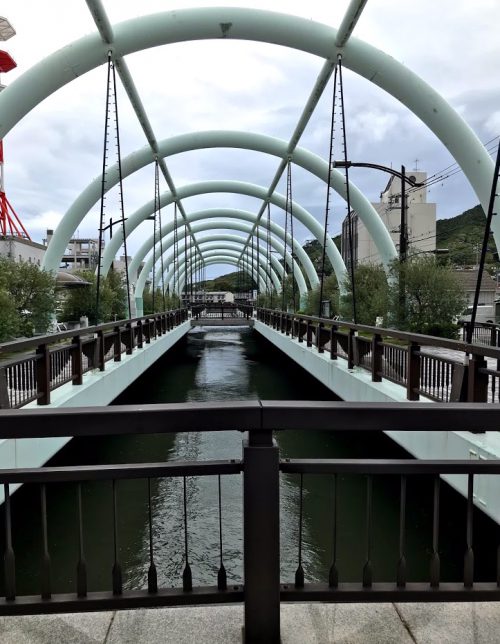 The weather was little bit better at this time, so we decided to walk to one of the most famous spots in Shodoshima.

Angel road is a must-visit spot for lovers
We were lucky we could reach the angel road without becoming wet! You can walk on this angel road only twice a day. When the tide is low, this road appears from the ocean. It is said, that if lovers walk holding hands together on this road, their wishes can come true.
It did not look that romantic at this day, but we successfully crossed this road! 
What was our wish? Sure, that the weather tomorrow will be better!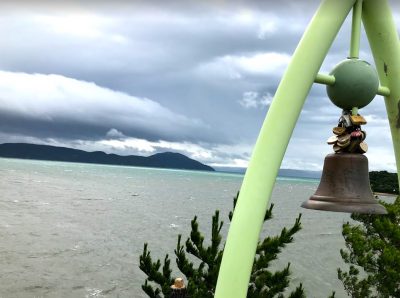 We rang the bell on the top of the hill. The view was really amazing, in spite of such a bad weather.