Only the best sea foods for Aomori's picky lunch box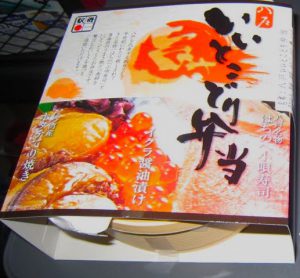 If you are seafood lover, this lunch box from Hachinohe, Aomori is the one for you.
The Hachinohe iitokodori bento, Aomori's picky lunch box, costs 1100 Yen.
Jewels from the sea on rice
A large slice of salmon and mackerel, cooked scallops and salmon roes are all cleanly accommodated on the rice.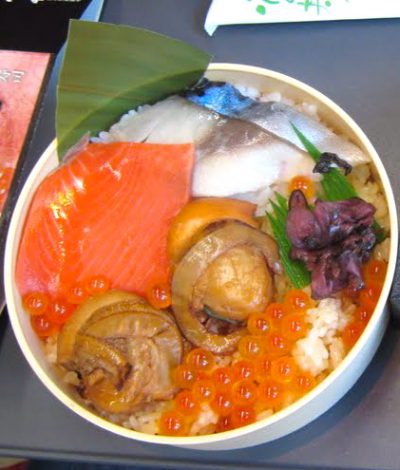 When we opened the package, we were very pleased with this tasty look.
For a seafood lunch box from the station, this bento was really high quality.