Stylish look thanks to the famous industrial designer Raymond Loewy
When we bought this chocolate "LOOK A La Mode" in an online shop, honestly we did not pay attention to the looks of the packaging.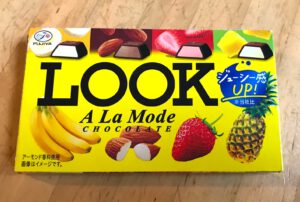 Not only good looks, but also a good taste
There are 12 small chocolates in the package with 4 different creams (banana, almond, strawberry and pineapple).
We were wondering how we can tell these flavours apart, because every chocolate looks the same.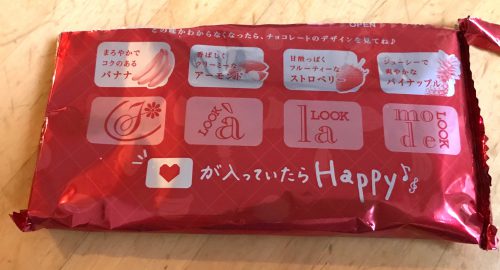 According to the package, the first row is banana, the second is almond, the third is strawberry and the last one is pineapple.
But after picking up some of them, they were mixed up. It was not that important for us which flavour we eat, because every flavour was very yummy.  
But after eating some, we noticed that every chocolate was marked somehow.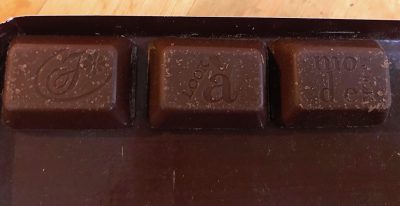 With this mark, you can easily see which flavour the chocolate in your hand is.
When we noticed this, only 3 chocolates remained.