The deepest lake in Japan, lake Tazawa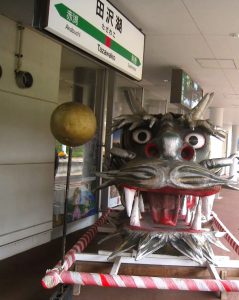 The lake Tazawa is known to be the deepest lake in Japan.
From Tazawako station in the Akita shinkansen line, you can take a public bus to the "Tazawako rest house" bus stop. It takes around 15 minutes, there is at least one per hour.
If you have more than 2 hours to stay at lake Tazawa, we recommend joining the cruising tour.
An incredibly deep blue lake
The colour of the lake was a deep blue, we felt like we were getting sucked into the lake.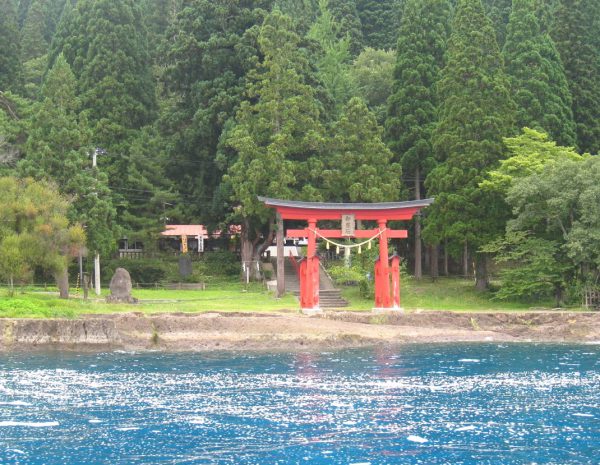 There is a legend about this lake. A breathtakingly beautiful girl called Tatsuko feared getting older and losing her beauty, so she wished a god to gain immortality.
Her wish came true, but she lived on as a dragon, not a beautiful girl.
You can see the golden statue of Tatsuko from a cruise ship.
Lake Tazawa is amazingly beautiful, but the atmosphere is somewhat lunatic, maybe because of its legend and the deep blue colour?