Luxury shopping complex in Ginza
Ginza has been one of favourite shopping places for Japanese people. Here you can find some famous department stores like Mitsukoshi or Matsuya. 
Since its opening on April 2017, the Ginza Six has been known as one of the most luxury shopping  complexes in Tokyo. It was built at the former site of the Matsuzakaya department store.  Even if you are not interested in luxury shops, it's maybe worth visiting here.
You can watch a promotion movie for the opening of the Ginza six below.
Take a luxurious rest in the Ginza Six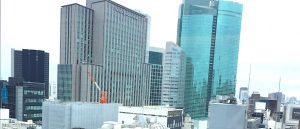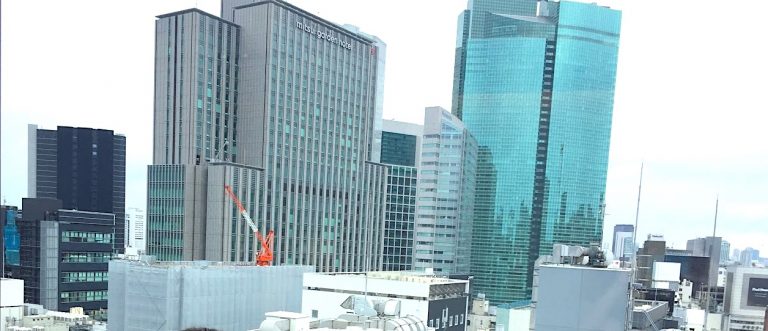 There are some spots where you can enjoy the typical view of Tokyo or take a  little rest. During your sightseeing in Ginza you can take a rest on the top of the Ginza Six or the viewing spot in the building as on the following.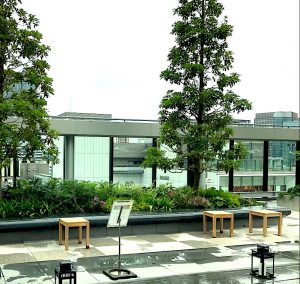 Surly you can enjoy your shopping at the Ginza Six after your rest. You can find more information here .
The objects "pumpkins" by Yayoi Kusama have been displayed from the opening of Ginza Six until the end of March 2018. From April 2018 they were switched to the work of Daniel Buren.