Fresh bakery from Popin'Cookin'
Making this bread is easier than real baking
Because of the school closure, we've already made real breads sometimes. Compared to real breads, making sweet bread from Kracie is much easier. 
It is also a big advantage, because the powder used in this bread doesn't fly all over the table.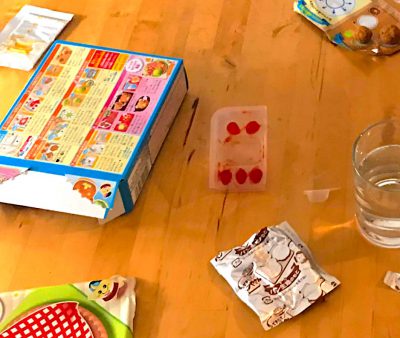 Cleaning the kitchen after "baking" is so easy!
Good enough for the eyes, but not large enough for the mouth?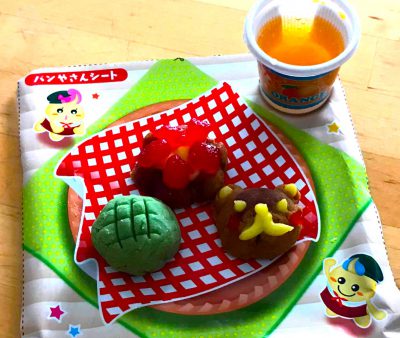 The melon bread tasted like real Japanese melon bread! The other pastries were also very good, but the size is too small. Our child let us have a bite, but he was watching carefully, making sure that we don't eat too much.