Only available during Winter
This Aomori Zeitaku Zanmai bento is not always available at Hachinohe station in Aomori, you can only buy it from October to January.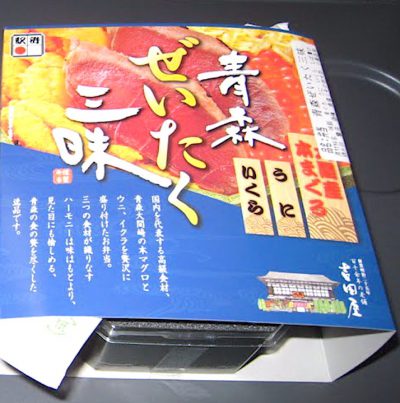 Zeitaku means Luxury and Zamai is full of, so this bento is full of the most exquisite foods from Aomori. You can buy this luxury bento for only 1250 Yen.
Grilled, sliced tuna from cape Oma in Aomori
The first luxury is cooked sea urchin, the second is salmon roe, and the third one is the slightly grilled tuna from cape Oma.