Cola, energy drink and soda flavours included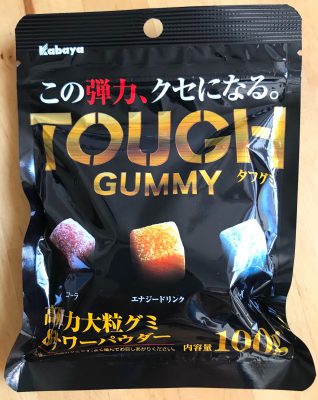 When compared to German gummies, the amount of Japanese gummies is really little. But the Tough gummy's amount is 100g, which is a bit more than usual.
A must buy for hard gummy lovers
Cola, energy drink and soda, all flavours are just like what we expected! They are really prefect gummy representations of the real thing!
Next time we have to buy as many as possible.