A cheese version from "Fluffy master's" products
The Funwari Meijin Kinakomochi became one of our favourite Japanese snacks, as we already mentioned, we wanted to try the other versions. Now, we could get a chance at trying another version from fluffy master's products. This is the Hokkaido cheesemochi, which uses raclette cheese from Hokkaido.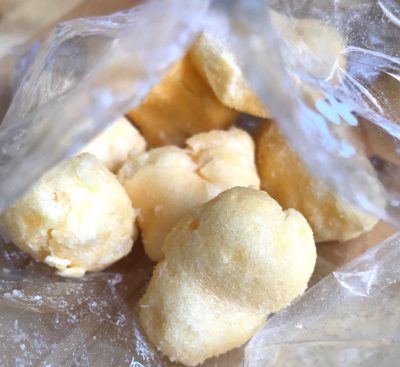 Try them with a glass of red wine?
The Kinakomochi is sweet, while the cheese version is salty, and we love both of them. But we wondered if the cheese mochi and a glass of red wine are a good pair.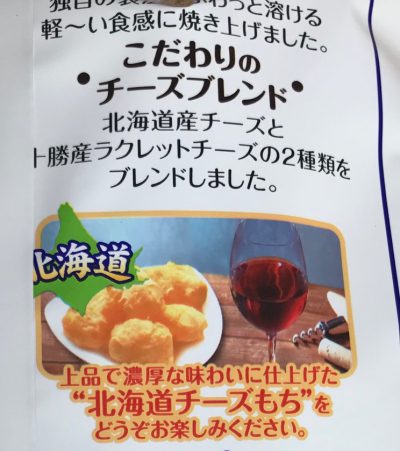 Maybe, a Ramne (Japanese soft drink) would go better with this cheese version.