When sucking this candy, the colour changes
This year is the 30th anniversary for the Kiechau candy from Lion. When looking at the packaging, it can clearly be seen that this product is for kids.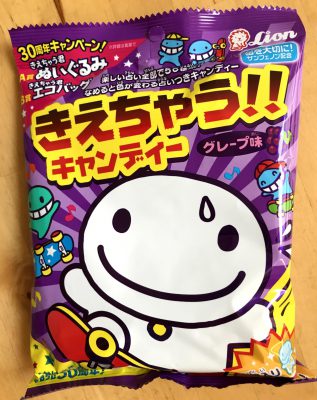 When sucking this candy, it changes to a different color, so it is described as candy, because the original colour (purple) vanishes.
If you are lucky, you may get the gold leaf version
There are 3 patterns of colour change (transparent, yellow and green). Regardless of the colour, the flavour stays the same, the Japanese chemical grape taste.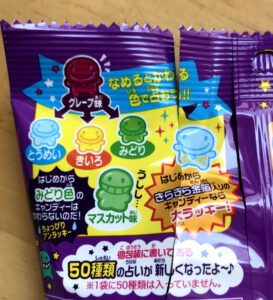 On the package, you can find an interesting tip for what to do.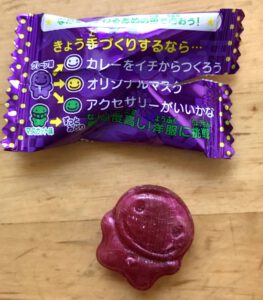 If you are really lucky, you may get a transparent candy with real gold leaves.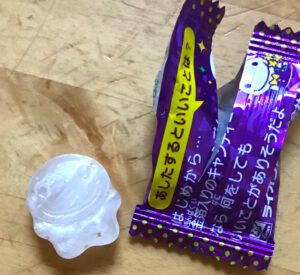 We got it!!!
On a side note, the taste of the gold leaf version is the same as the normal version, Japanese chemical grape flavour.
Actually, we also got the unlucky green version!   
This green candy doesn't change its color. But this unlucky candy tastes different, it's a muscat flavour. We think it is not an unlucky candy, because we could try another taste.