Rice cracker made of rice from Chiba
The Usuarabiki from Yamagataya were a present from our friend in Japan.
The reason we knew that these crackers were expensive was not because it was a present, but we had experiences that foods with such a simple package payed more attention to quality than looks.
Simple but deep taste and aroma
When we bit them, there was a natural aroma, this taste was obviously not from normal industrial foods. They were crispy, but the word "crispy" was not enough to describe how it was. It was very hard to explain but maybe grain like and crispy?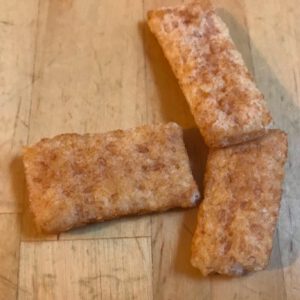 While eating, we could almost feel each gain of rice from this rice cracker.
We researched how we can get them online, but this company seems to have no online shop… Hopefully, we can visit Japan again as soon as possible…