Hamazushi, a conveyor belt Sushi chain in Japan
Hamazushi is one of some conveyor belt Sushi chains. These restaurants are loved by Japanese people. Even if the price is astonishingly low, many are very satisfied by the taste.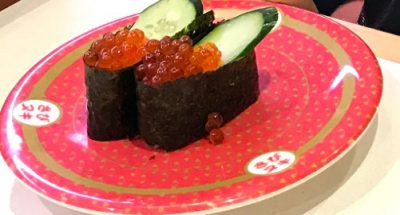 The price of one plate of Sushi is about 90-150 yen. Moreover, Hamazushi is friendly for tourists, because the language of the screen to make orders can be changed to English.
Not only Sushi, french fries & noodles are also available
You can eat more than only Sushi in Hamazushi. The Sushi menu here has  more than just the normal kinds like salmon, tuna and the California roll, but other kinds including beef, salmon with mayonaise and cheese and duck.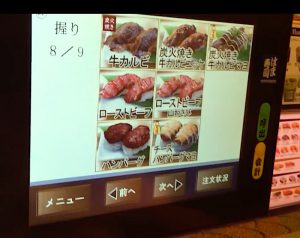 You can eat side dishes too. French fries, fried chicken, Udon (thick Japanese noodles) and many other things are offered as side dishes. So you can even go there if you don't like fish.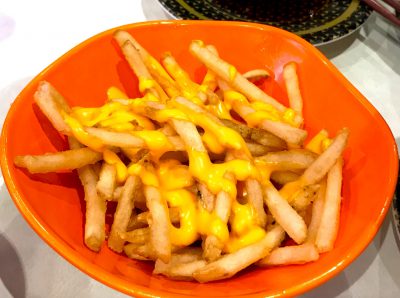 Hamazushi's price is surprisingly low!
The price here is surprisingly low. When we went here, we had to pay less than 10,000 yen for 4 people. For this price we had plenty of Sushi, some side dishes and a dessert. we all were completely full after the meal. This restaurant is highly recommended from us. We visited Hamazushi 3 times in our last 3- week stay in Japan.
Search a Hamazushi restaurant near from you in English
Do you want to try Hamazushi? It's very easy to find a Hamazushi restaurant near from you. Search from here!