A New flavour from Jagabee, the "Happy Butter"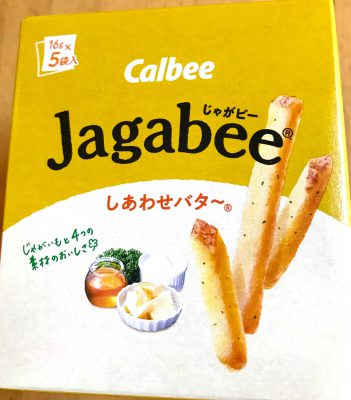 We tried this new flavour first, "Shiawase butter"(happy butter).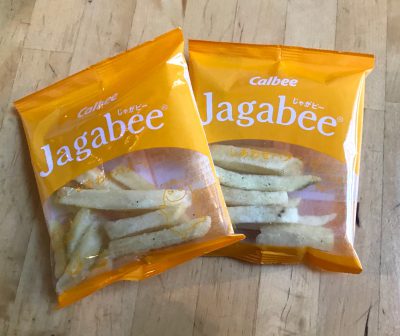 After our first bite, a sweet butter taste exploded in our mouth. This Jagabee makes us really happy! 
Not "happy" but "a combination of 4 ingredients"?
We really had no doubt that this name "Shiawase (happy in Japanese) Butter" meant that the butter taste made people happy.
But when we checked the package, there was another information about the name.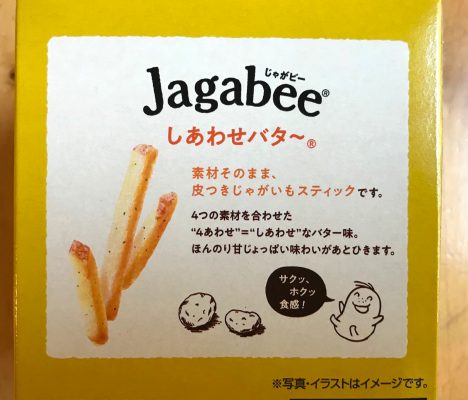 4 ingredients are combined=4 awase
4 in Japanese is "shi" and combined is "awase"in Japanese.
We were really astonished about this truth…