Private outdoor bath for a small price, Ichinoyu group Hakone
If you want to stay simply, there are some possibilities in Hakone. One of them is the Ichinoyu group which offers various accommodations in Hakone for reasonable prices.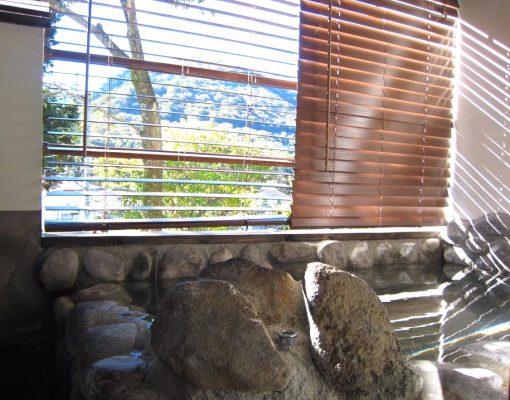 Some of them have rooms with private outdoor bathes. 
We stayed at the Shinanoki Ichinoyu. The way there is not so easy and the private bath in the room is small ,but if you can enjoy having a hot bath with your partner or your family relaxed, it is not bad. You can take a large outdoor public bath too.
Dinner and breakfast is possible as options
Having dinner and breakfast is also possible and there are various options. 
At the annex there are some large rooms with a bigger open air private bath. It is also good to know, that if you stay at an accommodation of Ichinoyu, you can visit other public bathes of Ichinoyu accomondations in Hakone.