The 5th of May is the children's day in Japan
Making Kashiwamochi is not that easy...
Instead of decoration, we decided to make Kashiwamochi, a rice cake with sweet red beans paste wrapped with an oak leaf.
We have no oak leaves, but it will be ok without a leaf, we thought.
We formed 6 Kashiwamochi without leaves and steamed them. After a few minutes, it wasn't 6 Kashiwamochi that came out of the steamer, but something different comes out…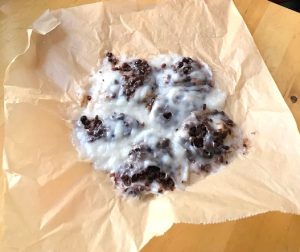 We can now say, the oak leaf is the most important thing for making Kashiwamochi! All 6 rice cakes morphed together in the steamer…
Soy beans powder saved us!
Somehow, we reshaped this large sticky blob into 6 rice cakes.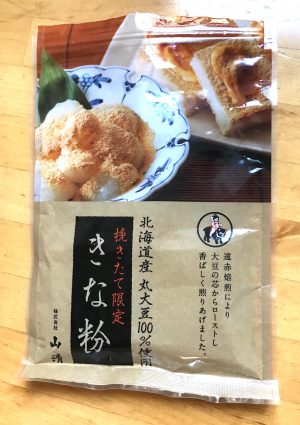 Kinako, or soy beans powder saved our Kodomo no hi. Our child ate many of these "Kinakomochi".