You can create Japanese sweets only using water
We almost forgot that we bought this popin'cookin' product.
With this "Taiyaki & Odango" set, you can create a taiyaki (a Japanese fish shaped cake), an ichigo daifuku (a rice cake stuffed with a strawberry) and a mitarashi dango (a rice dumpling with sweet soy sauce).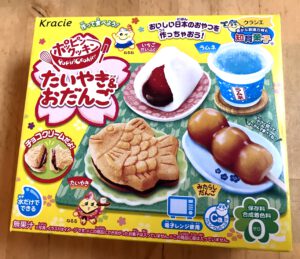 I mean, look at that manual!
On the back side of the package, there was way too much detailed information on how to make the sweets…
First, we needed to cut out some forms.
Every sweet required some process, we had to keep in mind that Japanese microwaves were weaker.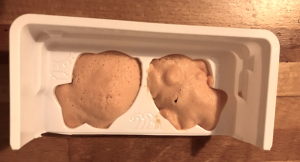 There are shapes that the mochi has to be made into.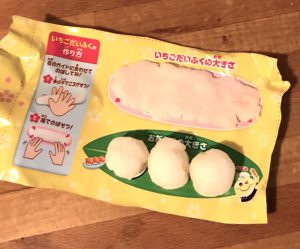 After lots of hard work, finally it was tea time
Honestly, it was very hard to finish these 3 tiny Japanese sweets, but they were surprisingly realistic.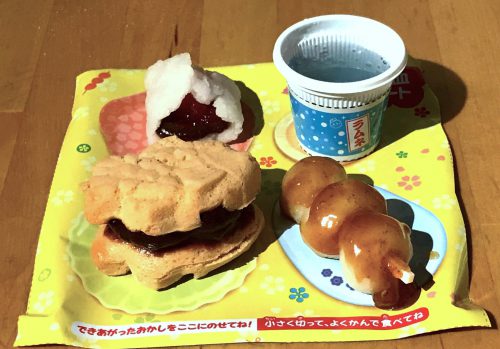 Our only critique is that the drink Ramune (a Japanese lemonade) does not  match these Japanese sweets that much. A matcha latté float would be the best one!