Smooth ticket purchasing & admission fee for Permanent Exhibition is very low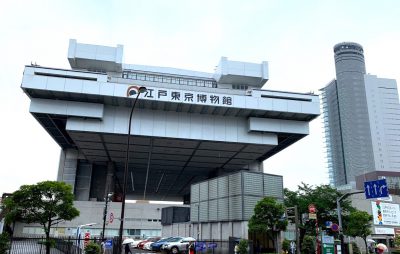 On a rainy day in Tokyo, we visited the Edo-Tokyo Museum in Ryogoku.
It is a very good spot to visit on a rainy day. Even though this museum is famous, we could get our ticket without wasting time in a line. We were also surprised with the admission fee, it was very low, even if this museum offers many interesting exibitions.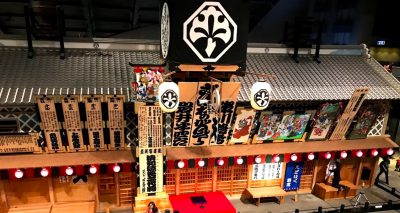 This museum is focused on the Edo period (1603-1868)  and the modern period (Meiji-Showa) in Tokyo.
It was really amazing that we could see and touch the recreated wooden bridge and houses. The miniature models of the buildings that have perished were very detailed and fine.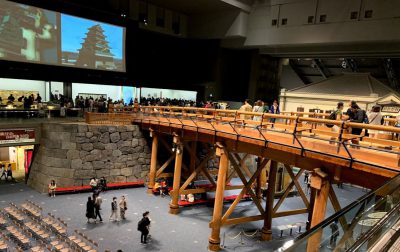 Our kids were also very excited when the demonstration of the old western houses started. We really recommend visiting this museum, especially on a rainy day. Even without your umbrella you can visit the Tokyo of a century ago.
Next to this museum, you can easily find the Ryogoku Kokugikan, the famous Sumo hall. In this area, you can really enjoy typical Tokyo sightseeing.