A gummy made of fresh apples from Aomori
The ringo gummy from JA Soumamura (an apple gummy from Japan Agricultural Cooperatives in Souma village) is an uncommon gummy at the supermarkets in Japan.
Because this gummy only uses apples from JA Soumamura, which is a very famous producer of good apples, the quality of this gummy is surly promised, we thought when purchasing.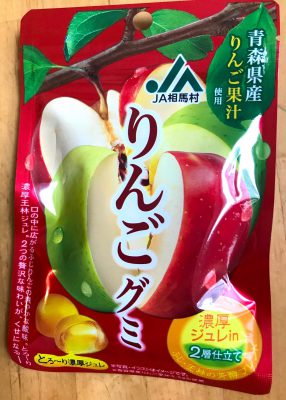 Actually, Soumamura (Souma village) does not exist anymore as the result of municipal merge, Souma became a part of Hirosaki city.
Does the ringo gummy has a magical taste?
For this gummy, 2 different kinds of apples from JA Soumamura are used.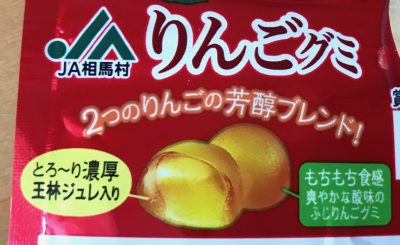 According to the package, the outside is chewy and there is soft jelly inside.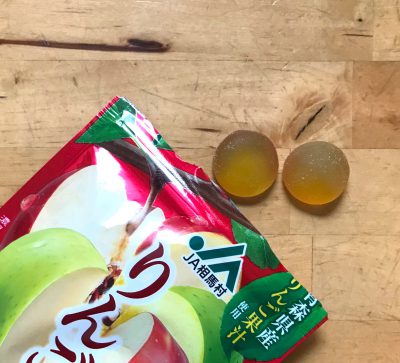 But we maybe expected too much, sure, the ringo gummy tastes good, but it is not that "magical".
We found a one possible reason. Maybe the starch interferes with the taste of the gummy? So we tried to lick out the starch and after that we chewed the ringo gummy. And it does taste better!