It is a long way, but it's worth visiting the Naruto whirlpools
Accessing Naruto in Shikoku from Tokyo is not that easy. If you only want to use your Japan Rail Pass, it takes more than 6 hours. 

The Bus way from Kobe to Naruto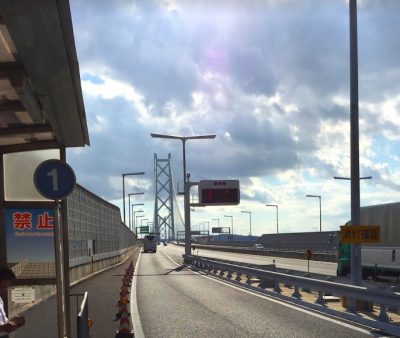 We took the other way, by using the bus through the Awaji island to Naruto. We rode the bus from the Kosoku Maiko Bus stop near Kobe. You can ride such busses from Shin-Kobe too.
There are some JR-highway busses to Naruto, but you can NOT use your Rail Pass here. A ticket to Naruto costs about 2200-2800 Yen (It depends on your starting point).
Over the Akashi Kaikyo Bridge, Awaji-Island and the Onaruto Bridge
The bus ride takes around 1 hour. The first bridge we drove over was the Akashi Kaikyo Bridge, which is the longest suspension bridge in the world.
After crossing this bridge we reached the Awaji- Island. There was very much plant life on this island. The view through the bus window was amazing.
At the end, we drove over the Onaruto Bridge and reached Shikoku.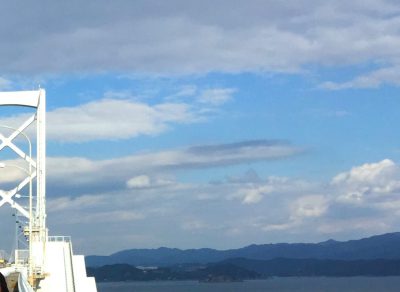 It was worth to pay additionally for such a journey. The way by train surely is very comfortable, but there are not as much experiences as on the bus if we ride for over 3 hours in the same train.