Eat dango with the beautiful full moon
The full moon in autumn is tomorrow, the 1st of October. We heard that Japanese people wish for a good harvest when viewing the full moon.
For this day, the food that must be eaten is TSUKIMI DANGO (Japanese dumplings made of rice flour for moon viewing).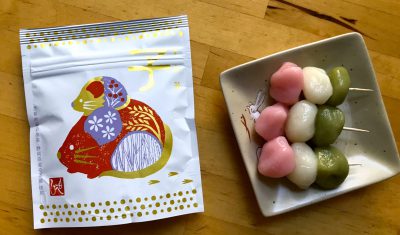 We made some dangos in advance! Our choice as a drink is green tea for the year of the mouse (zodiac) from KALDI.
We won't wait for the full moon to eat these.
Dango with green tea is a good combination! We also ate the Dango with Anko (sweet red bean paste).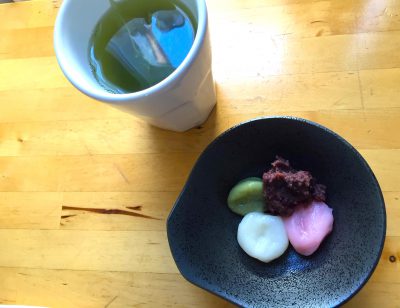 Making Dango is very easy, this time we used matcha powder for the green ones and red food colouring for the pink one.