Shrimp crackers for a small price
Japanese shrimp crackers are one of our favourite snacks, so we purchased these Ebi Mirinyaki from Mikawaya online. They only cost 120 Yen including tax!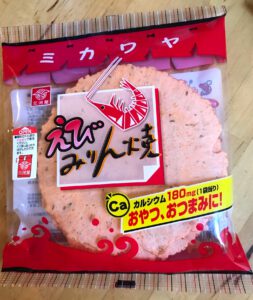 There were 7 thin but large crackers in this package. We were lucky, in spite of a long transport from Japan, all crackers were fully intact.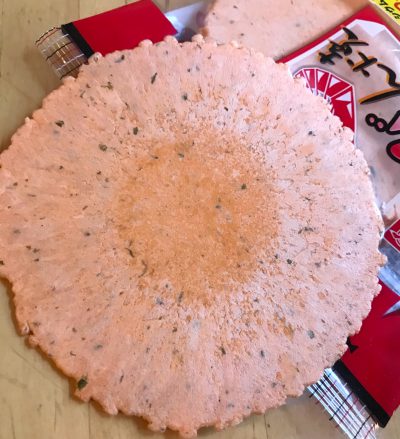 If you want to know how these round thin crackers are made, watch the video below.
How to eat these Ebi mirinyaki
These Ebi Mirinyaki crackers were crispy and yummy, but we found some suggestions in the back of the package. 
You can use these Ebi Mirinyaki like crackers,  for example as an ice cream sandwich. One of these ideas is a Takoyaki Senbei, so Takoyaki are between two Ebi Mirinyakis.