The olive Onsen is our recommendation!
Only pay attention, if you visit this hot spring with your little children, there are some buttons in the inner bathes. If you push a button, a strong jet of water comes, maybe this jet water is too strong for little children.
Snacks at the food court with a fantastic ocean view
After taking a bath, you can have some snacks at the small food court with a fantastic view.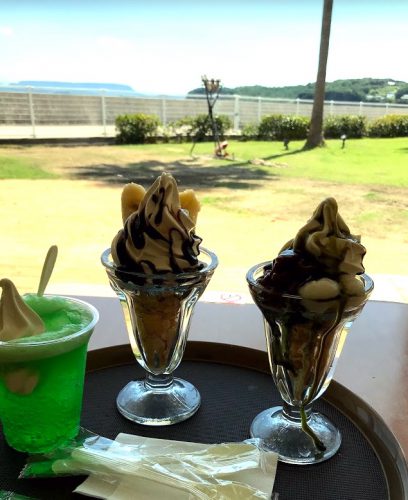 All cold sweets costed very low here, but they tasted really good!
Actually we wanted to make a round trip in Maejima, but we spent a too long time here, so we could not manage to.
But we'll come again to Shodoshima, there are still many spots that must be visited.