Only 1 hour of sightseeing around Okayama castle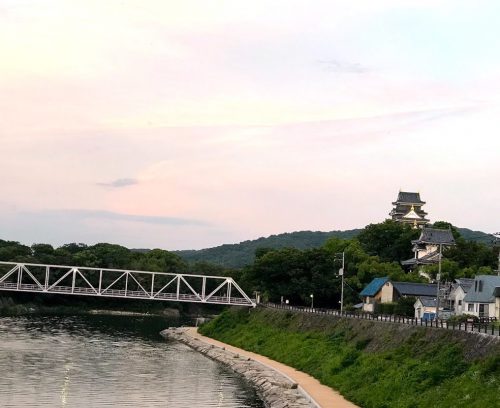 Good access from Okayama station
By riding the tram, it takes only 15 minutes from Okayama station to near the Okayama castle.
When we got to the castle, it was already closed, but we could see the black castle at the garden.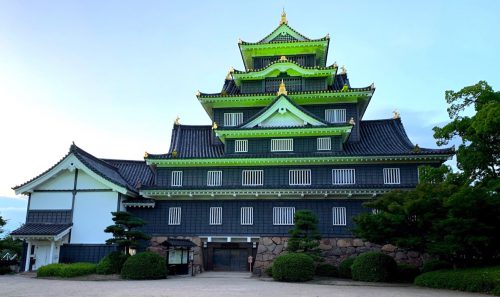 If you reach here before 17:00, you can visit the inside of the castle, it costs around 300 yen. 
It is good to know that the castle offers a possibility to try a Kimono. You can wear a Kimono like a lord or a princess, unbelievable, it is for free! There are 5 chances per day, only the first 5 people per section can try wearing a Kimono. More information 
Another sightseeing spot is "Okayama Korakuen"
If you across this bridge, you can access the Okayama Korakuen, it is one of the 3 Great gardens of Japan.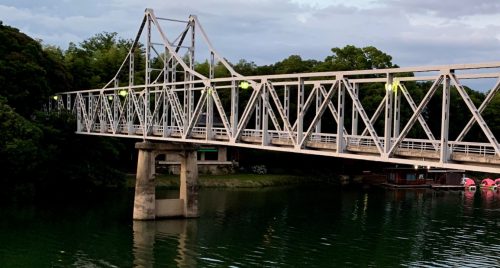 It was almost 18:00, outside it was getting dark, for us it was apparently too late to visit this garden. But if you can arrive here earlier, you can also enjoy visiting this great garden.