Astonishing view of Owakudani, active volcanic valley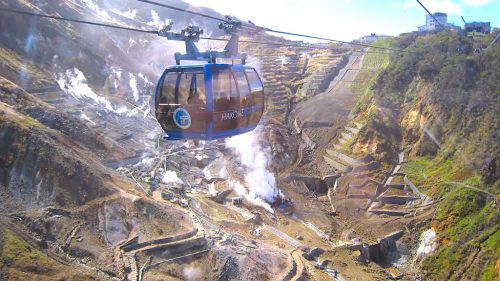 When you are riding the ropeway and reached the entrance of the valley, the view underneath will surprise you. Until now the view in Hakone is peaceful and beautiful, but here it looks like hell. You can get off at the Owakudani station and see it closer.
Check information about volcanic gas before your visit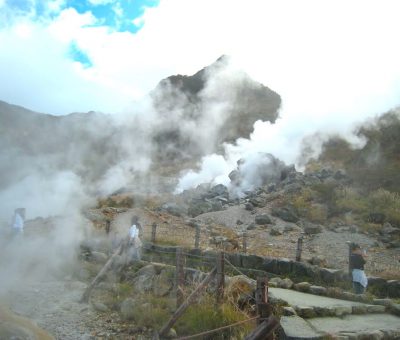 Please check the information here before your visit. The active volcanic zone is here and certain areas could be not permitted to enter sometimes.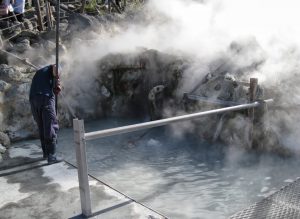 Also people who have Asthma, bronchial disease, respiratory disease, heart disease or cardiac pacemaker please avoid visiting here because of the dangerous gasses.

Eat black eggs at Owakudani, live longer
At Owakudani there are some shops which offer some black foods, like black soft ice cream and black boiled eggs. The black eggs have a long tradition and are the best sellers in black foods. It's said that if you eat one black egg, your life expectancy will be 7 years longer. They are only sold in packages of 5 eggs. If you eat all of the 5 eggs, maybe you can live 35 years longer. If you don't want to live that much longer, maybe you should share them with someone else.