Is Sangen-Jaya the best area to start a Tokyo life?
After watching "Tokyo Girl" from Amazon Prime Video, we indeed wanted to visit Sangen Jaya. 
The heroine "Aya" started her Tokyo life here.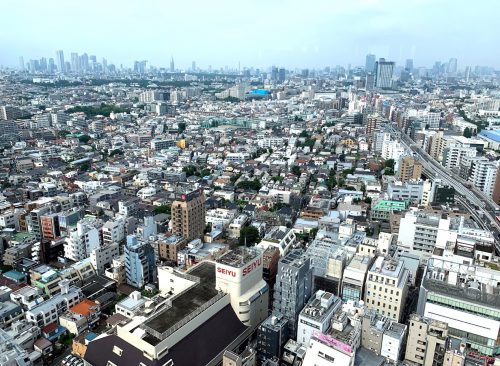 This photo was taken from the top of the carrot tower. This is a part of central Tokyo, but the atmosphere here is different. Not so cool but very friendly. 
The heroine from Tokyo Girl moved to Ebisu because of step up her life as a glamour girl. But for us it is hard to understand why she didn't want to stay in Sangen-Jaya anymore. After visiting here, we think so even more strongly. 

Many gourmet spots are located here!
If you watched "Tokyo Girl" from Amazon Prime, you should know this sign.
There are many restaurants in this Suzuran doori (Street of lily of the valley). The iconic Takoyaki shop is also near here, but when we visited here, it was too early to buy Takoyaki. 
Goro san was already in Sangen-Jaya and ate Sushi
Do you know that Goro san from Kodoku no Gurme (Solitary Gourmet) was already in Sangen-Jaya before?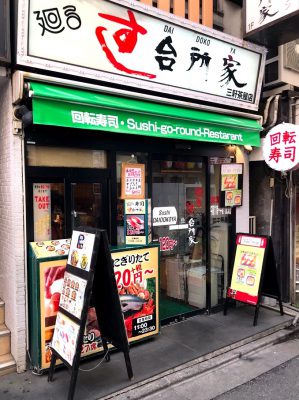 At this conveyor belt sush restaurant, Goro san ate many fresh Sushis. You can find this restaurant on this street of a lily of valley.