One of the best Chicken rice bentos in Japan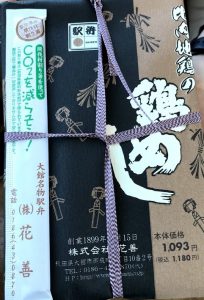 This chicken rice bento (lunch box) already won some prizes and certain lunch boxes have to be booked in advance.
But some of them need no reservation. We selected the one which costs 1180 Yen.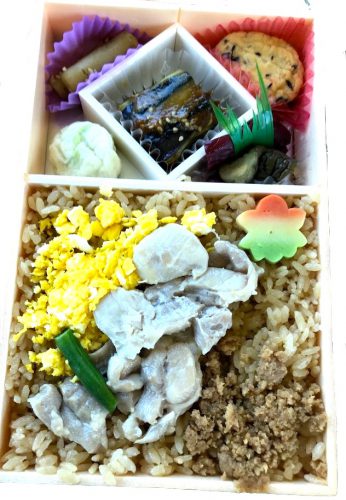 We ate this lunch box in the Resort Shirakami. It was amazingly delicious! Surely, the chicken rice was really good quality and had a fine taste, but the other side dishes also were really good. Especially, the eggplant cooked with miso sauce (in the center) was so tasty! Actually, our child did not like eggplant, but after eating this eggplant, he started liking it!
How to buy a Tori Meshi bento in Odate
If you want to try the gorgeous version of the chicken rice bento, you have to book them until 17:00 2 days before. Reservation is only possible by telephone or fax. Maybe it is not that easy for an international tourist…
At the convenience store "New days" in Odate station, you can buy some lunch boxes from Hanazen, but if you have time, we recommend to visit the store from Hanazen.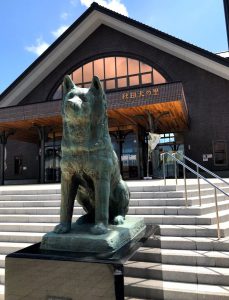 There is a restaurant where you can eat some special lunches. But be careful, the opening hours of the restaurant are from 10:00 to 14:30.