The closest hotel to the Naruto whirlpools, the Naruto Kaigetsu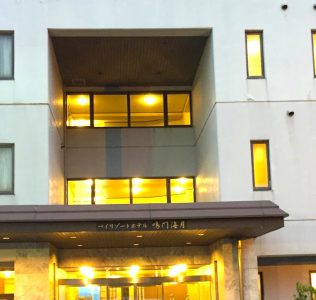 But if you enter the hotel lobby, you can understand that it was worth spending so much time to get here.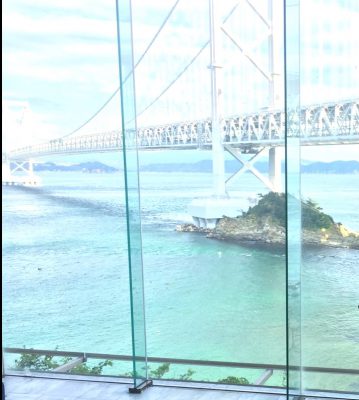 You can see an amazing view through the window in the lobby!
You can find more info here on how to get here.
We could see the whirlpool from our room
The staff kindly told us about the best time for watching the whirlpool on the way to our room. When we entered our room, we were so excited.
"We can see the whirlpool from our room!"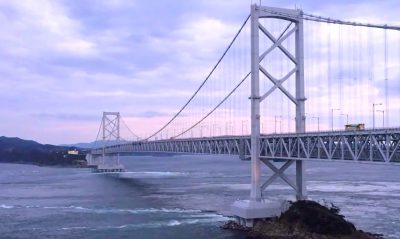 The rest of the view from our room also was awesome. In this hotel, we could enjoy a wonderful view of the Seto inland sea and bridge any time we wanted to.
When we took a bath, we could also enjoy a fantastic view. You can see the photos here. 
The dinner was another highlight
We highly recommend to book your room with a dinner option.
There are not that many other possibilities to find a restaurant near the hotel. But not only for that reason, the food itself is also very high quality.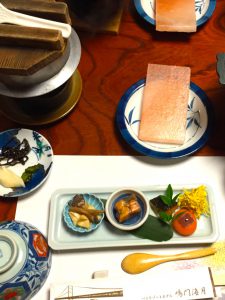 Even though we booked a dinner option with a reasonable price, the variety of dishes surprised us.
Because the dinner was so awesome, we totally forgot to take photos of the dishes. The upper photo was the only one. 
Click here, to see some photos of the dinner at this hotel.